Mind Health Matters
11 am PT, 2 pm ET
1st Tuesday Every Month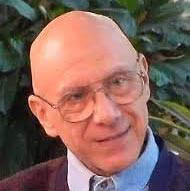 Bernie Siegel, MD
Bernie Siegel, MD (Bernie as he prefers) opens his heart and mind to give YOU expert advice on your personal questions about Health and Healing. His message of hope and love is extended to all who seek a whole person approach for living life fully.
Motivational, inspirational and down-to-earth, Bernie's approach is one of compassion, caring and love coupled with a wonderful sense of humor.
He is one of the world's foremost doctors, plus a multi-book best-selling author, motivational speaker and advocate for individuals facing the challenges of all chronic illnesses.

For Bernie's Products:
Books AudioBooks DVDs


Need Broadcast Help?
Click here if you have trouble listening to a broadcast.
Take an active role in your own healing process, reach out for the help Bernie
so lovingly provides. Call in at 11am PT, the First Tuesday of every month,
toll free at 800-555-5453 or 310-371-5444...because your Mind Health Matters!
To listen on-demand or podcast CLICK on the Show. For on-demand: Player automatically appears.
For Podcast download: right click on the Player and from the drop down menu select 'Save Audio As'
12/05/2023 Bernie & Friends
10/03/2023 Bernie & Friends
09/05/2023 Bernie & Friends
08/01/2023 Bernie & Friends
If you like this program please consider donating here



HealthyLife.net is not a charitable organization.
Donations are not tax deductible.
No good/services provided for your contribution but...
a BIG thank you goes out to you for helping to keep us on air!
GET MORE BERNIE...